Virtual sales time has come. The future of the world is virtual work. At least 30% of the workforce working now is working remotely.
Virtual sales have opened many new dimensions for the world. They have added much freedom to a business pattern.
What are virtual sales?
Virtual Sales is a sales process that is done by a virtual sales team. The team works remotely. Any interaction with the buyer, consumer, or prospect is from behind the screen.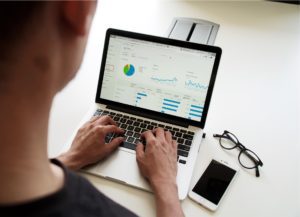 What is a virtual sales team and how they function?
A team is a unit of remote employees that we hire to complete specific sales tasks, projects, or roles. As the title suggests, they work and communicate virtually so they are not bound by geographic location.
A virtual sales team supports an organization's other departments to fix many programs for them. It also accelerates the sales process for the organization.
Any good virtual team works on the following targets.
They fix appointments from the client for sales, services, feedbacks, passing information, etc.

They make cold calls and do Prospecting

They generate leads for the organization

They educate, inform, and promote their products and services to clients

They maintain a data bank and do data entry to track a record

They also attend phone calls for their organizations from remote location.

They are involved in many other customer management activities.
This trend is on the rise in almost every organization.
It means that virtual sales team demand is increasing manyfold the world over. The high demand and different sales methods are going to change the fabric of the sales dynamic.
Not only the organizations but also the sales and marketing employees have to equip themselves with modern technology. If any salesperson is technically not advancing then that person is a misfit for the virtual sales team.
How the virtual sales team is in benefit the organization and its business?
It is quite challenging to manage a virtual sales team. Bosses and managers do have problems knowing the mood and environment of their salesforce because of a remote location.
How to maintain an organizational work culture when the team is not in a physical office space is a bigger question?
But believe me, it is quite possible to develop and sustain a positive and organizational work culture in any virtual team.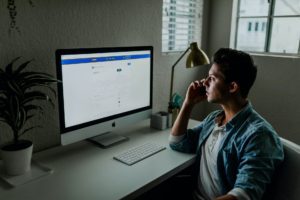 Mario Martinez Jr., CEO, and co-founder of Vengreso has suggested a technique to build a positive work culture in a virtual sales team.
He opines that it can be covered with the help of tools and technologies. When you are face to face with your sales team on any conferencing application like zoom, then you are seeing and listening to every person.
You are seeing their facial expressions, gestures, postures, tones, involvement, everything. You can feel the emotions and enthusiasm of your team members. You can assess and solve any issue that comes your way beforehand.
A virtual sales team is beneficial for an organization and its business in many ways.
The virtual sales team is very cost-effective
It does not require any office space. So there is no office rent. No utility bills, no electricity bill, no parking space is required. 
You don't need to pay for any maintenance charge. No supporting staff is required for the sales team. No phones, internet connections, types of equipment are required for the office. 
Reducing costs is the top priority for any organization. Reduced costs give you the freedom to utilize them for other organizational benefits. Reduced costs also allow you to maximize your profits.
The organization has the freedom to choose from a worldwide pool of talent
This is the beauty of the virtual sales team. There is no country, and continent restriction. 
When you recruit a local team then you are restricted to local talents only.
Global talents give you a fresh and different perspective on your team. A different perspective starts with a different kind of approach and conversation.
It leads organizations to innovative ways. Sales and innovation are the backbones of the success of any organization. The virtual sales team has this distinct advantage over the local sales team.
A local sales team misses the essence of versatility in its approach.
No office politics, backbiting, and grouping
A virtual team is more focused on the task at hand. Since employees are at different remote locations they are more concerned about their performances. 
When the entire unit is working at the same place then competition, envy, flattery, nepotism, misunderstanding, grouping, are more likely to happen. These are detrimental to the growth of any organization.
Virtual sales team require minimal training
The beauty of hiring a virtual sales team is that there is little to no training involved. 
You simply describe the work specifications and find a virtual sales force who already have the skills. This is a tremendous benefit for occupied sales leaders who need additional sales assistance.
A Virtual sales team is more productive
Since the virtual sales team is not involved in demeaning activities, like office politics, grouping, etc. they remain more focused and productive.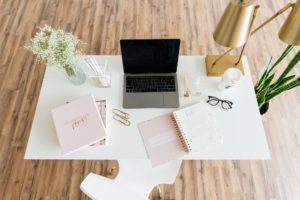 A virtual sales team gives flexibility to an organization
You can hire a virtual sales team on a contract basis, or project basis. You can also hire them for a short period to complete your sales target.
Additionally, sales leaders can hire a sales team for a particular task so that they can have more extra time to work on more quality work.
A virtual sales team is more technology-friendly
Virtual sales are on the rise. In fact, with the rise of artificial intelligence (AI) there's never been a better time for salespeople to be in the profession. Rather, in an era of unprecedented connections, salesforce is more likely to talk with a consumer or prospect from behind a computer screen, rather than by going to their offices and home.
A survey shows that virtual selling is on the emergence and there's no sign of it slowing down anytime soon.
We are living in a technological era. The better we know to utilize technology in our system the greater benefit we can derive. The virtual sales team are master in it as their entire job profile is technology dependent.
Thus we can gain a lot from our virtual sales team.
A virtual sales team gives the versatility to do business 24*7
Since the location is remote for a virtual sales team, the organization has the flexibility to select a team in the desired country, and continent. 
Because of different time zones, the organization can think of doing business and earning profits 24*7. Technology has made it possible.
How to hire a great virtual sales assistant?
Virtual sales assistants are experts in some field. They are located in different parts of the world. They are working in different time zones. They work on more than one project at a time. 
At the organizational level, it becomes important that you judge your budget, the kind of expertise required to do that job, the duration for which you want to hire, etc.
What you want from that virtual sales assistant is clear then you also get an impression of the kind of assistant you require.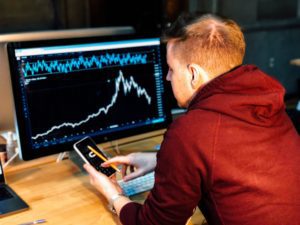 Generally, the following qualities make a virtual sales assistant great.
Disciplined and co-operative

Good and reliable communicator 

Technologically advanced

Can make videos, write effective emails, and chat on videos with clients.

Result Driven

Great anticipator and sensible

Responsive to feedback

Can work on customer relationship management(CRM) devices

Fast decision-makers

Humble and courteous
Since they work independently they must understand organizational goals, what is expected out of them, and how their working method is in alignment with the task at hand.
With smart hiring processes, good management, and the right tools, we can create an optimized blended salesforce that can rock our business.
Kindly suggest your views and ideas in the comment section about this article.