Shoiab Akhtar is a giant. We can take many examples and motivations from his life and career. 
If we apply them in our life, we can give our life a turnaround. Shoaib Akhtar and his book "Shoaib Akhtar Controversially yours" are both world famous.
Shoaib Akhtar's Book Controversially Yours is his autobiography.
This article will motivate & inspire you with his 3 life-changing lessons.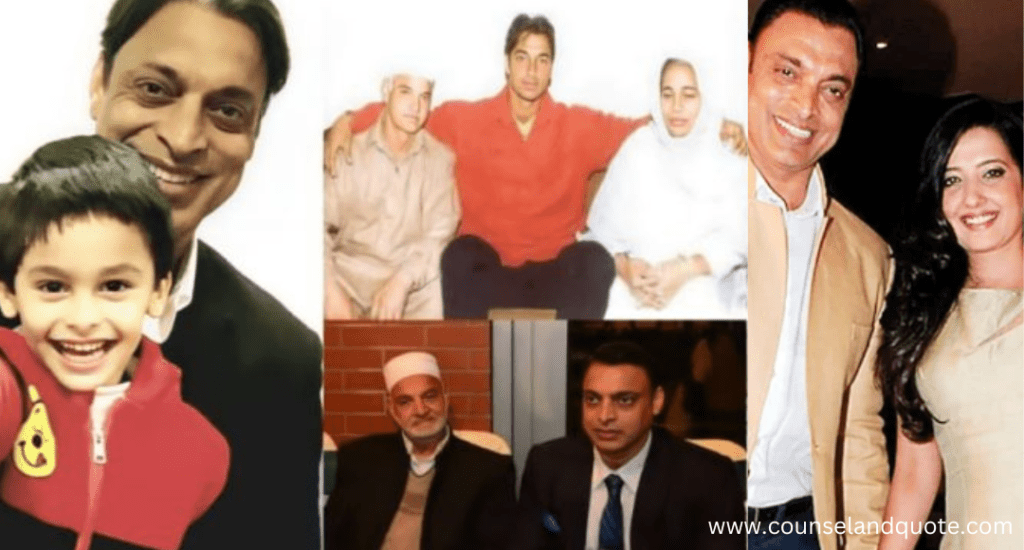 Inspirations From His Personal Life 
Inspirations From His Personal Life
He was born in Rawalpindi, Pakistan on 13th August 1975. 
His father Mohammad Akhtar was a security guard on a petrol pump and his mother was the caregiver of the entire family.
In his childhood, he was infirm and weak. He had hypersensitivity to his legs. Doctors had suggested, he can't run fast. 
He also developed whooping cough in his younger days, which affected his lungs. 
His mother was an iron lady. She showed exemplary courage and affection. 
She took all his pains and spent sleepless nights giving him the best care and treatment.   
Shoaib Akhtar was not an ordinary person also. He made every hurdle a stepping stone to overturning defeats.  
He used to run miles for challenging his legs and lung.
His madness made him an athlete. 
Inspirations From His Career
Inspirations From His Career
He debuted in 1997 and retired from international cricket in 2011.
Shoaib Akhtar represented Pakistan in 46 Tests, 163 ODIs and 15 T20Is
He is known as Rawalpindi Express.   
He has been one of the foremost vibrant characters in the history of cricket. 
He is the quickest bowler in the world. 
Shoaib Akhtar has set a world record by bowling the quickest delivery. 
He clocked 161.3 km/ph (100.2 mph) twice in the same match against England.  
He has taken more than 400 wickets in international cricket. 
He is an outstanding character in the field and outside it. 
Akhtar's career has been littered with injuries, controversies and accusations. 
His autobiography has been equally controversial. 
The name of his book is "Controversially Yours"
Here he tells his side of his struggle and stories.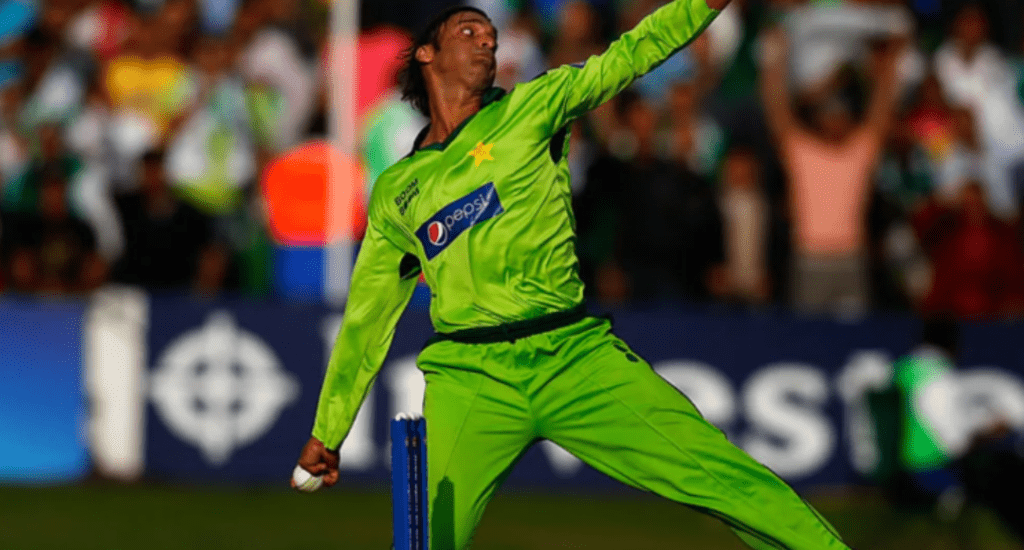 3 Inspirations From Shoaib Akhtar & Book Controversially Yours
One day before the encounter of the India and Pakistan match, when Shoib saw Sachin Tendulkar for the first time in nets, he asked him- 'Do you know me?' 
Sachin replied- No
Shoiab retorted- you will know me soon
He had such madness and self-belief. This was his true character and passion. 
We are going to share here 3 inspirations from Shoaib Akhtar. 
Live them in your life to tower your image and personality.
1- Self-Belief 
Shoaib Akhtar has immense self-belief. His belief has made him the person he has become. The entire world and the cricket arena know him because of his grit and madness.
In his autobiography 'Controvertialy Yours' he mentioned a story about his two aunts. How they used to taunt him and despise him. The story and the inspiration from this story aptly define the character of Shoaib.
Story Of Two Aunts Who Taunted Him
Shoaib Akhtar used to hide from two females who reside in the neighbourhood. 
Whenever he went for practice, they used to scoff at him.
In his own words, the story goes like it.
"Two ladies in my locality used to constantly tease me when I go for practice. 
They often asked me where I was going and replied to them that 'I was going to become a star'. 
Little did I know that these two 'khalas' (aunties) were helping me in becoming a star. 
"They used to taunt and mock me every day. 
They used to tell me, 'tera kuch nahi hoga' (you are not going to become a celebrity). 
I used to reply, 'please wait for a little, I am the next big thing in the nation'.   
Finally, Akhtar proved them by becoming a star. 
Shoaib further added that he would run for 16 miles back and forth daily but he never feared those distances rather he enjoyed them.
But he feared those aunts.
After the selection, he went to them. They said, 'we have heard you made it to the Pakistan team. 
And I reminded them 'I had told you I would become a star one day. 
Why didn't you believe me when I say it to you for the first time?'. 
But their reply was, 'let's see how long you can survive. 
I proclaimed, 'I am not sure if you two would be there to see it but I will become a big star."
"Those two ladies were secretly motivating and boosting me to succeed. 
Those two females standing, in a corner, who helped me become a star, haven't forgotten me till date," he said. 
This story tells about the belief of Shoaib.
We can emulate this type of belief and become determined and confident in our lives. 
Shoaib Akhtar teaches us this lesson of believing in ourselves and our abilities.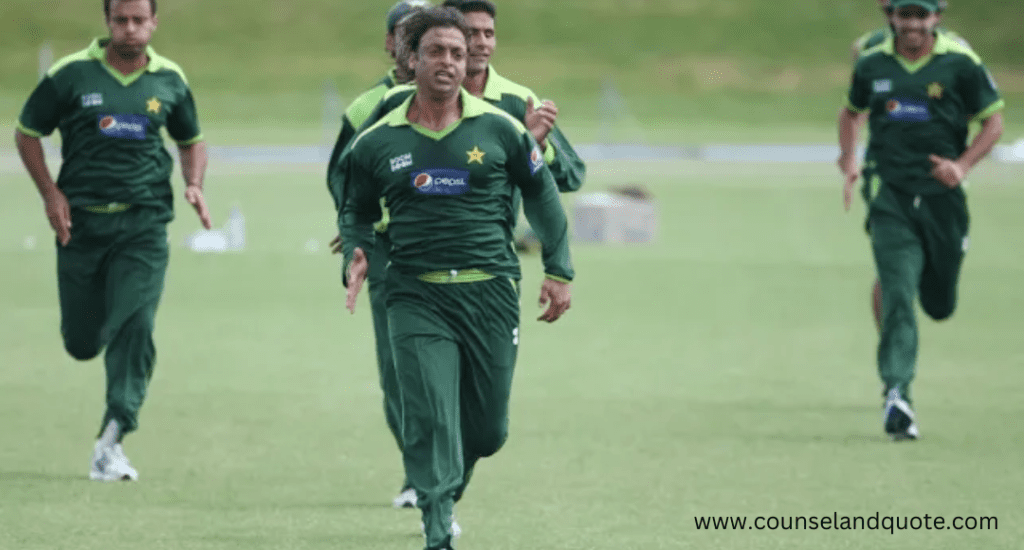 2- Big Dreams & Imagination
There are two examples. They aptly showcase his calibre and honesty. 
In his college days when he used to play for the college team, he had convinced his bus driver for free rides. Similarly, he had persuaded his fruit vendor to give him fruits and when he will become an international player he will visit them and favour them.
He also befriended a vendor at his school gate to serve him grams and rice regularly for free. He will one day become an international star and you will become popular too. 
Shoaib had this unique ability to think big. He used to imagine since his school days that he is flying high and visiting different countries. 
His imagination and dreams turned into reality. It was not sheer luck. It was the outcome of a consistent, relentless routine and passion for his purpose.
3- Passion & Madness
If you are not passionate and mad about your purpose, you are normal then. A normal person deserves only mediocre things in life.
You can learn from Shoaib Akhtar about a passionate and energized lifestyle.
He was from an ordinary background. Whatever he has achieved in his professional and personal life is only because of his never-dying passion and madness. 
He has never gone awestruck in his entire career. That is why he carved out a very special place for himself.
We can inspire by his passion and learn from his madness to accomplish many goals in life.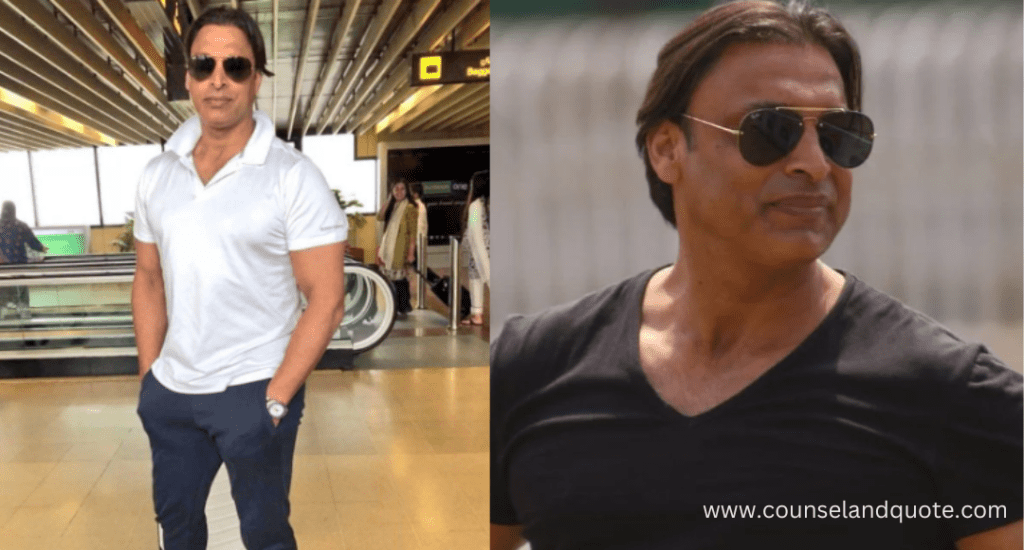 Key Takeaways From The Life Of Shoaib Akhtar 
When you have faith in your belief, others' doubts become your inspiration.

Never think small, if you can think big

You can realize your big dreams with hard work and consistency.

Passion keeps your purpose alive

If you are not mad for your purpose, then you will finish as an ordinary 
Please share your opinion in the comment section. Maybe this inspiration becomes a spark for someone.
Maybe someone in life is waiting for this kind of inspiration & motivation. Please share it if you find someone in need. 
You are a catalyst of change for yourself and others.
Thank you.