Hal Elrod Miracle Morning Summary has techniques for a healthy and successful life. Miracle Morning Routine is the practical approach to it.
Notice the routine of any successful person. You will find the root of their success is embedded in their morning routine.
Why did you get up this morning? The answer to this question defines the way you live your life.
Why did you get up today? Only because you had to get up or you wanted to get up.
The Miracle Morning Book by Hal Elrod is about making your life extremely beautiful by cultivating 6 Miracle Morning Habits.
It teaches you to serve your purpose and make your life fulfilling and extraordinary.
[Plan Your Life with the 10X planner by Grant Cardone]
Why This Book- The Miracle Morning by Hal Elrod
Why This Book- The Miracle Morning by Hal Elrod
The Miracle Morning Book by Hal Elrod is a popular self-help book. It teaches us the art of transforming our lives by adopting and establishing a morning routine.
He has given readers a miracle morning routine. It is known as S.A.V.E.R.S. It is the acronym for silence, affirmation, visualization, exercise, reading and scribing.
This book improves the thoughts and habits of readers, boosts their productivity and promotes their overall well-being.
How "The Miracle Morning Book" Impacts You?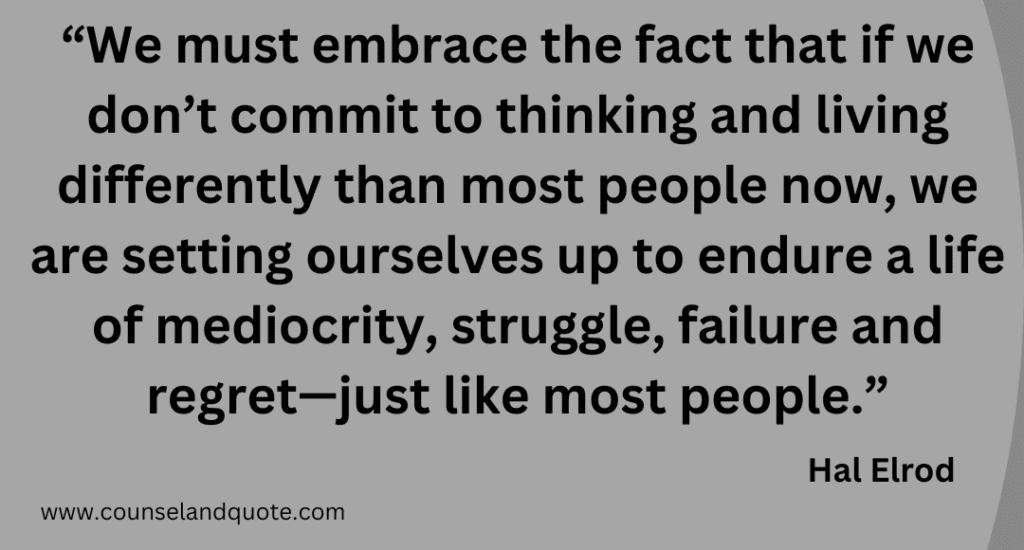 This book leaves a strong impression on readers' minds. This Miracle Morning Book impacts you to better your morning routines and habits.
It improves your productivity, helps you achieve goals, keeps you positive, and teaches you time management.
Since every person is different, their ideas and suggestions resonate differently with different people.
It depends on your commitment and willingness to how much you are eager to gain from this book.
Hal Elrod Miracle Morning Summary of the Book
Hal Elrod Miracle Morning Summary is for making our lives beautiful and inspirational.
The 6 Miracle Morning Habits improve all four pillars of our existence- Physical, Intellectual, Emotional and Spiritual.
Hal Elrod's Book The Miracle Morning is written by keeping into consideration these four spheres of our lives.
Miracle Morning Habits magically enrich our Physical, Intellectual, Emotional and Spiritual domains. They bring Peace, Purpose and Determination into our lives.
Hal teaches us in the book how to get up early in the morning, use your alarm clocks and get ready for the morning routine.
He passionately describes the benefit of 6 miracle morning habits popularly known as S.A.V.E.R.S.
S.A.V.E.R.S.- Miracle Morning Routine/ Miracle Morning Habits
S- Silence
A- Affirmation
V- Visualization
E- Exercise
R- Reading
S- Scribing
Silence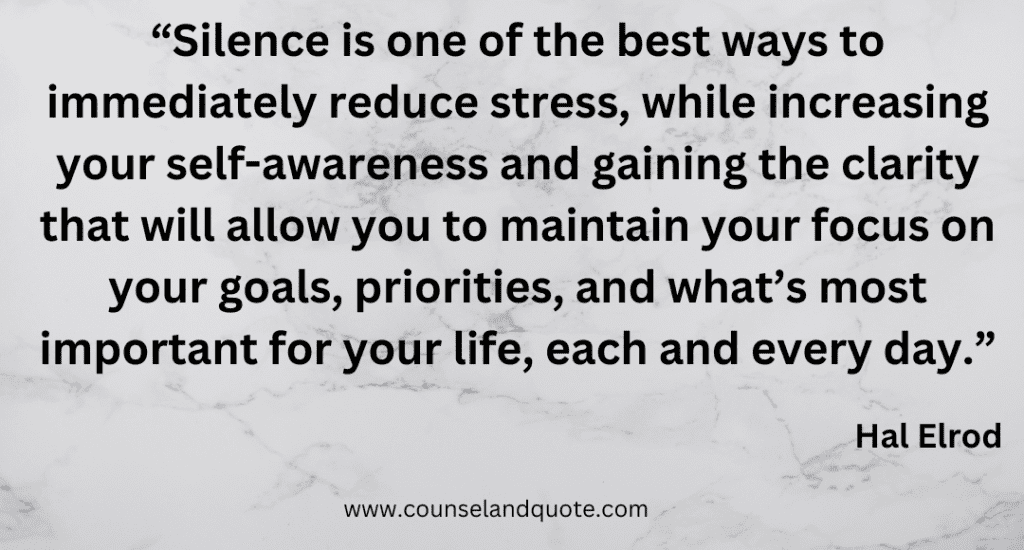 Hal says what do you do when you wake up in the morning? Do you check your phone, emails, social media? If you are doing it, you are filling your morning by the outer world's noise. It will not give the requisite silence to your mind that your creativity requires.
Silence teaches you to self-focus. The Miracle Morning Routine guides you to focus on yourself. When your mind is not overcrowded with mundane things, then it will fill with quality thoughts.
The sole purpose of the 'Daily Silence Routine' is to spend some time with yourself before jumping into the daily hustle and bustle of life.
You should spend some silent moments in the morning while praying, meditating, introspecting or strategizing.
Hal Elrod says to give only 10 minutes to this activity consistently for 60 days and see the result yourself. It will make your life fulfilling and peaceful.
Affirmation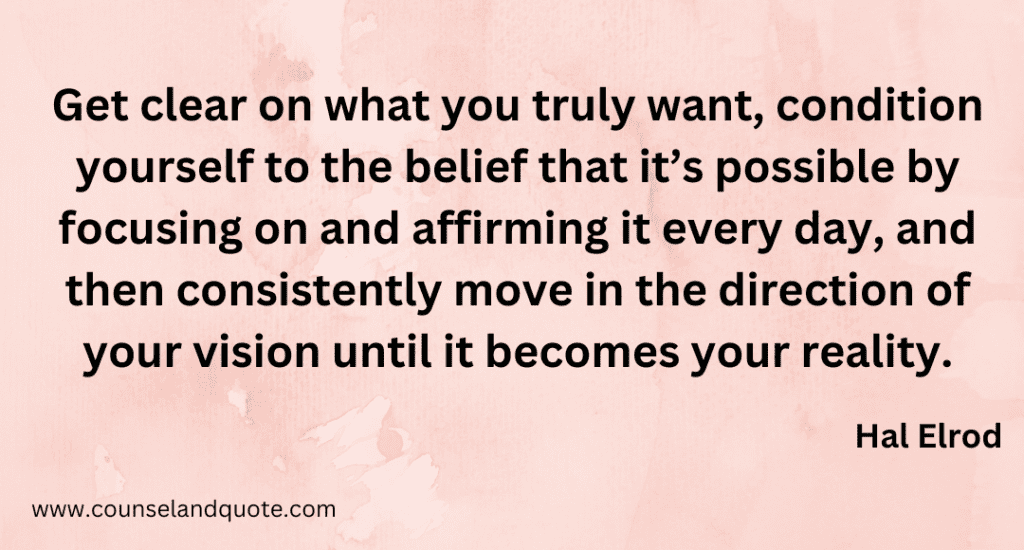 Affirmations are your mental chatters. What you talk to yourself is your affirmation. Your affirmations convert into your belief. What you repeatedly say to yourself imprints in your subconscious mind. Your subconscious mind is your nature.
What you think you become. It is important to track your inner conversation.
Hal Elrod says if you don't design your affirmations, you stay in the same limited and fearful state.
Your affirmations give you the opportunity to think in new ways. Your new thoughts will open new possibilities for your life.
Whenever you wake up early morning, say to yourself what you want to become. If you want to live happily, repeat I am happy a few times daily. If you want to become successful, repeatedly say to yourself 'I am successful,' etc. These are your affirmations. They will stamp on your subconscious mind and become a part of your belief system.
Similarly, you need to write your affirmations daily to make them a part of your belief system. What you believe in, you act. There is a result of every action. So, your affirmations can change your results.
Practise 'affirmations' every morning for 10 minutes. Definitely, miraculous results will happen in your life.
Visualization
Visualization is the video version of affirmation.
It means that you have to imagine things happening for you. You have to create mental images and use your senses to feel them.
Hal suggests when you visualize impossibles, they become possible.
Close your eyes and imagine in your mind the results you want in life or the kind of person you want to become and feel the moment. Take deep breaths and keep calm.
Think of your wildest dreams and deepest desires. Keep open all your senses to feel everything, every touch, taste or smell. Feel the change within you and work to become that kind of person.
You can also make a 'visualization board.' Stick the kind of images and captions that you visualize daily on that board and watch them every day.
Visualization gives clarity to your subconscious mind and trains it for hard work.
Do visualization daily for 10 minutes and see the change in your final results yourself.
Exercise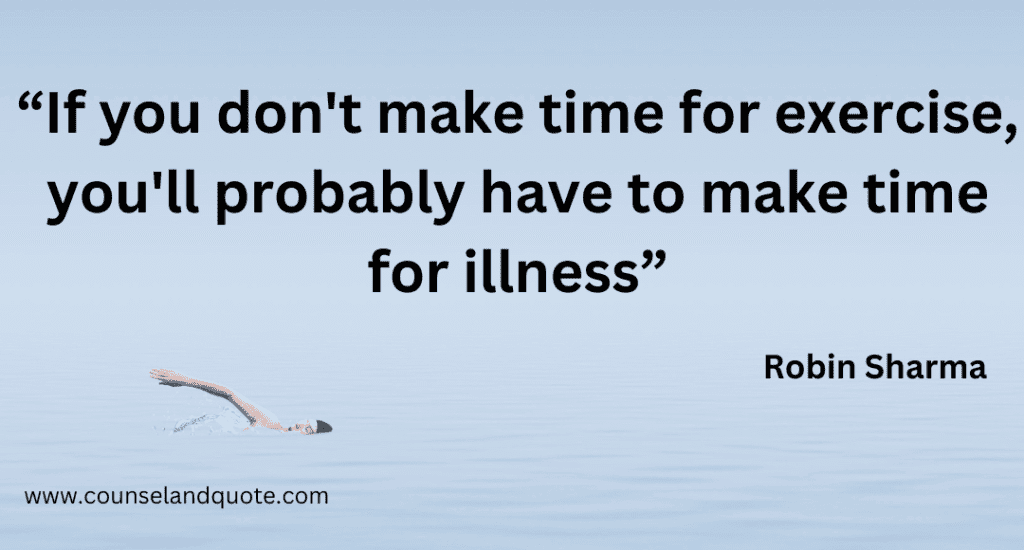 In a healthy body lives a healthy mind, and in a healthy mind lives a healthy body.
Exercise is an indelible part of a healthy morning routine. You can try any kind of exercise, like Meditation, Push-ups, Yoga, Pull-ups, Jumping, Strolling, etc.
The main purpose of exercise is to keep you mentally and physically fit. It boosts your confidence and energy level.
It releases endorphins brain chemicals which is good for your health. It relieves pain, reduces stress and improves mood.
Hal Elrod says to always manage time for exercise. Do it at least for 10 minutes daily morning.
If you don't spare time for your health today, you will have to spare time for your treatment later on.
Reading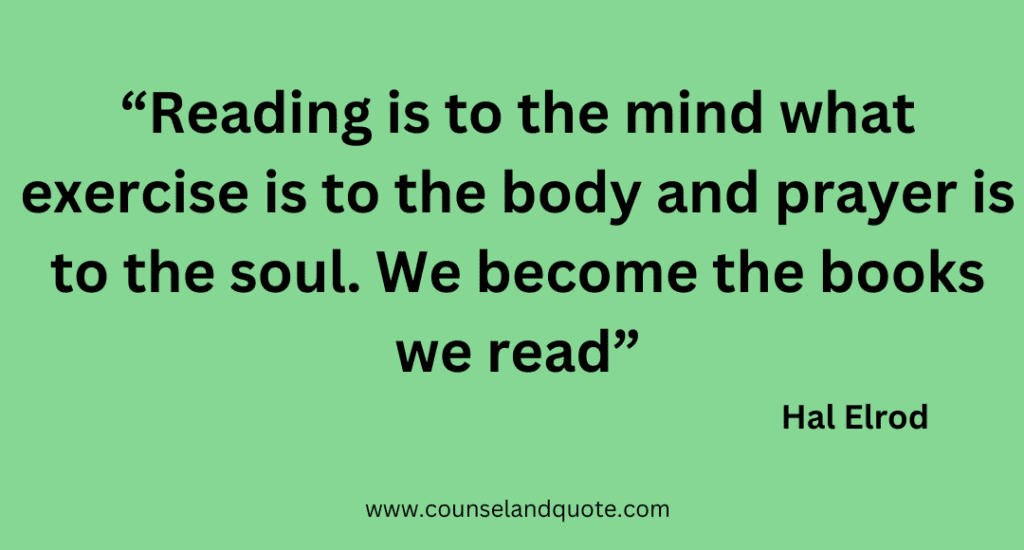 Do you read? Reading is important for your focus, attention, information, peace and guidance.
The easiest way to become successful is to follow in the footsteps of successful people. Books tell you about them. You have to read.
Hal Elrod says at least 10 minutes of reading must be a part of your miracle morning routine.
He further says as exercise is necessary for your body, reading is vital for your mind.
If you learn just one thing daily from your reading, your life will be hugely different and better in a year.
Make reading your habit, preferably in the morning, even if only for a few minutes. It will impact your identity differently.
Scribing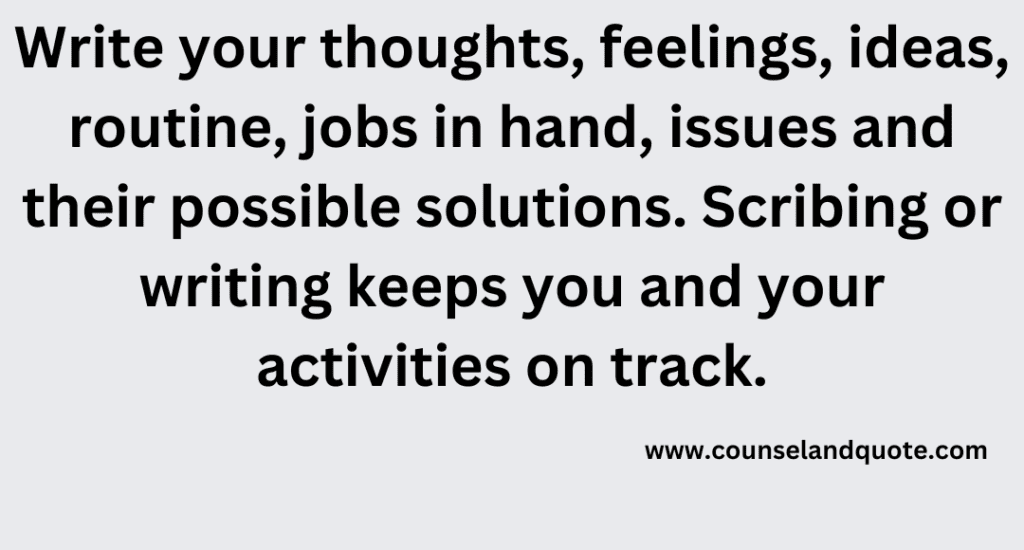 Hal says to make it your habit of noting things down. Write your thoughts, feelings, ideas, routine, jobs in hand, issues and their possible solutions. Scribing or writing keeps you and your activities on track.
The best benefit of writing things down is that it makes things clear to your mind. You get mental clarity for things.
Another big benefit of noting things down is that you can revise them, restructure them in a better fashion and track the progress.
Hal Elrod emphasizes scribing in the morning for 10 minutes. It will transform your identity and result in life.
Buy Book/ Download Hal Elrod Miracle Morning Book PDF Free
This book is a must-read. You can buy the book from Amazon. The link to purchase the book is given below.
| | |
| --- | --- |
| Book Name | The Miracle Morning |
| Author | Hal Elrod |
| Book Rating on Amazon | 4.6/5 |
| Language | English |
| Price (Paperback) | $10.95 |
| Publication | Hal Elrod; 1st Paperback Edition |
| Pages | 202 pages |
| Get the Book | Amazon Link |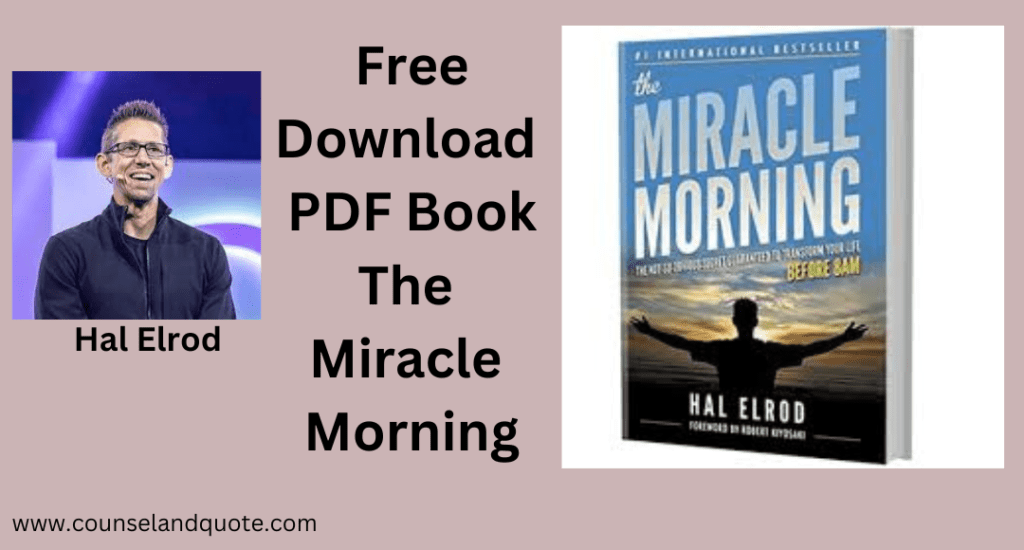 Get The Miracle Morning Book PDF here.
You can download this highly useful life-changing book free by clicking the download button below. The latest edition PDF is given here for you to download and read.
Happy reading for you.
3 Recommended Readings for You?
Three recommended books and their free PDF to download the book are shared in the link. These books are highly actionable and incredible for your progress.
1- A great book on attitude written by Earl Nightingale
Lead the Field Book Summary by Earl Nightingale
Get the complete book here.
2- Grow your productivity by becoming more efficient. Read the 12 rules of success.
Attitude is Everything (12 Rules of Success) by Jeff Keller
3- Jocko Willink Leadership and Extreme Ownership Principles (12 Rules)
Extreme Ownership Book by Jocko Willink
The 12 leadership and ownership rules are extremely useful for our dedication and determination.
Conclusion
The Hal Elrod Miracle Morning Summary is portrayed here. The steps and miracle morning habits are illustrated.
This book is for everyone. If you are young or old, male or female, student or worker, entrepreneur or employee, this book is going to be helpful for every individual.
Please share the post and its ideas with your relatives and friends. Its lesson can impact their life positively.
Your this small service can bring a happy change in someone's life.
May God Bless You. Amen.
Thank You.