"How To Get Rid Of Loneliness And Become Happy?" And that was the question.
A couple of weeks ago, I was having a conversation with my old friend. It's been a year or more since she moved to another city and still, she hasn't figured out to put up with this reality.
I already sensed from her voice that something was wrong and the very next second she asked me this question, "How To Get Rid Of Loneliness And Become Happy?"
I know a lot of us are struggling and juggling with the same issue because of n number of reasons.
I have told her some easy-to-do and revolutionizing points and today I am giving them all out to you guys to restructure yourself for attracting happiness and repelling loneliness.
How To Get Rid Of Loneliness And Become Happy?
How To Get Rid Of Loneliness And Become Happy?
Keep reading the following points to get rid of your loneliness and become happy in the blink of an eye. So here we go.
1- Start Dating Yourself 
Take yourself on a date to strengthen your relationship with yourself. We take different people out on dates to explore them and comprehend them. 
We are curious to know their tastes in different walks of life, be it cinema or a favorite type of season.
But, have you ever dated yourself? Do you know what you want at certain times?
The better you know yourself, the happier you'll become. So take yourself out maybe, on a cup of coffee and see the magic.
2- Develop A Self-Care Routine
When we feel lonely, we completely ignore ourselves. If we take care of our physical, mental, and emotional selves in a better regular manner, we will be happier. 
If you are feeling too scared to start your self-care routine, I'll recommend you to start with your physical care, you can commence a simple and effective skincare routine. You will feel the change once you indulge yourself in it. Slowly and gradually start reading something for mental expansion also.
3- Drop The Idea Of Fitting In 
You need to get it very clear that you don't have to compromise your character and personality just to fit in other's 'perfect' world. You are not required to fit into the perception of other people.
We mostly feel lonely and unhappy as we fail to experience a sense of belonging.
Remember, do not nod your head at everything and anything just to be with them.
4- Spend Quality Time With Your Pet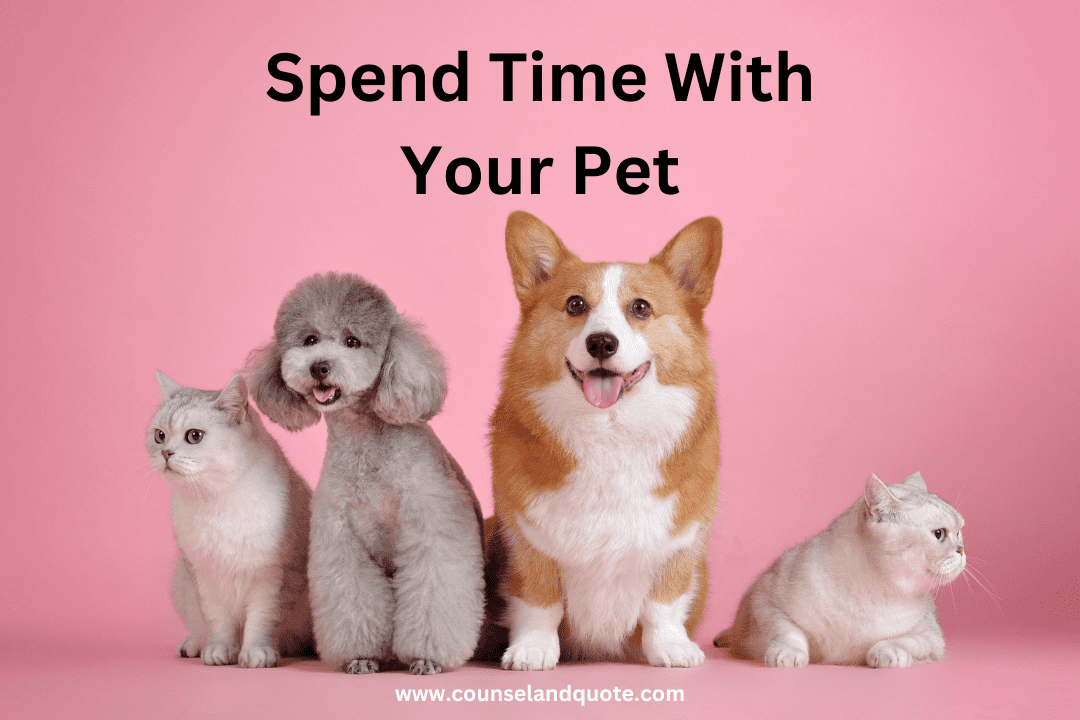 Our non-human companions can lift us up in an optimistic way. They are so fun to be around. Do not neglect your pet. Go on a walk with them. Play with your pet.
Watch them play and eat, it will emerge feelings of admiration and love within you. 
Connect and cuddle your pets. They will make you feel extraordinarily special. You will experience warmth and happiness.
5- Get Out There And Meet New People
It might sound like a cliche, but trust me, it's really helpful. When a stranger asks you the direction, don't just inform them, initiate the conversation. Greet them, and ask their whereabouts. Just talk to as many people as you can.
You never know, you might end up being the thickest of friends. Building healthy relationships is significant. In your loneliness, you can find so many people to count on. They can cheer you up.
6- Find A Recreational Activity
Discover a hobby. When we are not doing any professional activity and feel out of work, then we need any go-to thing. We should learn where our interests lie so that we can enjoy ourselves in our spare time.
It can be painting, writing, sketching, reading, or cooking. It can be anything that will rejuvenate you and replenish the vacuum in your heart.
7- Let Gratitude Change The Way You Feel
Gratitude is no less than medicine for anything and everything. It just beautifully alters the way you think, feel and act.  
Being grateful to God and people solves innumerable worries. It gives you a paradigm shift. 
You will no longer feel lonely and unhappy when you acknowledge, accept and look out for the goodness in everything
8- Reciprocate More In Conversations
Speak your heart out. Don't back out because of fear of other people's judgments on your reply. Share your opinion about a certain topic while the discussion. This is a subtle yet powerful way of keeping you in that loop. You will never feel outcast.
Most of us fear opening up and thus lose connections. You must have seen both types of people in your circle. 
9- Call A Like-Minded Person
Calling a friend who shares the same point of view, will help you tackle your loneliness. They will understand your situation in a much better manner as they know you.
They can give you even more customized solutions to your worries. You can talk to them and validate your emotions.
They will feel like a breath of fresh air in your claustrophobic self.
10- Pick Up A Motivational And Self-Help Book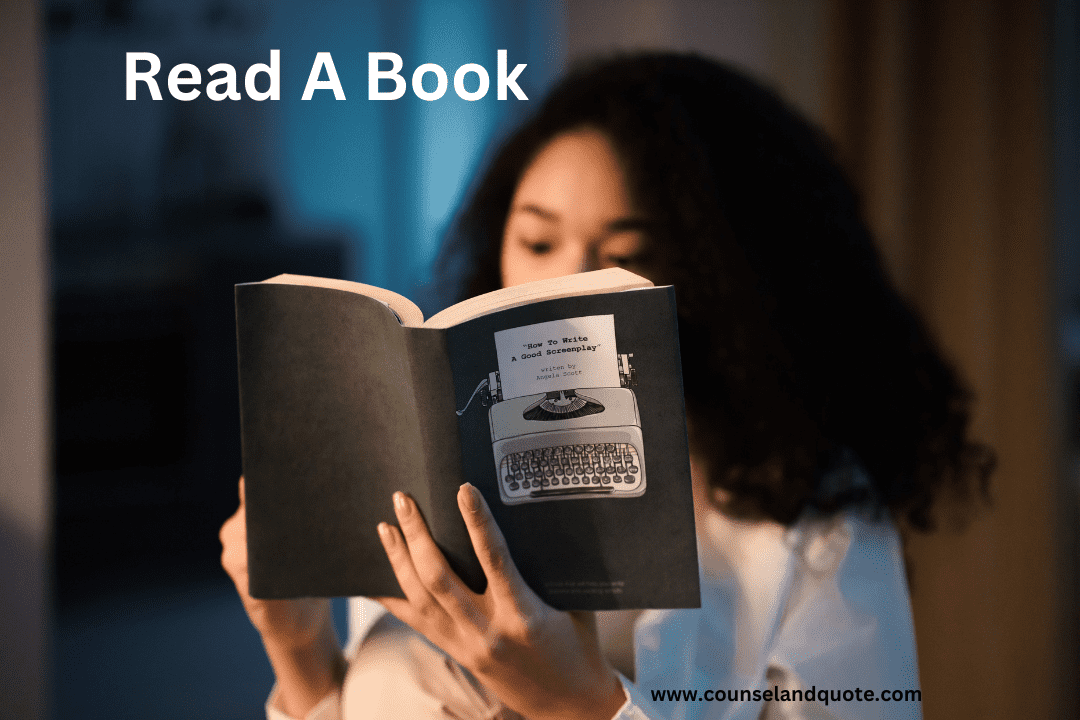 To get rid of your loneliness and become happy, find a book that cheers you up. Make it your companion. Self-help books are best in these times.
But if you want, you can also go for your favorite genre.
Soon you will develop a relationship with that book.
11- Make Deep And Meaningful Relationships
It is so important that I can't stress much on this point. As we know, we are social animals therefore, we require a society of our own and we will malfunction if we fail to establish real and deep connections.
Even though I have a lot of people whom I brand as 'friends' on a personal level when it comes to sharing ideologies and feelings, I can only name a couple of them.
12- Go For A Walk
Walking can give you peace and happiness and obliterate stress and loneliness.
It is powerful enough to change your entire physical and mental state. It will make you feel energetic and cherished. Try to take a stroll for 10-15 minutes when you feel lonely.
13- Attend Family Events
Do not seclude yourself and miss out on every opportunity to refresh your relationship with your people. Go to events. Wish them health and prosperity. Exchange greetings and ask about each other's whereabouts.
Keep yourself connected.
At times you might not feel like going out and facing people but trust me, that's what you need at that point in time in your life. Sometimes I also feel like this. But you have to take the initiative. 
14- Join A Community
Joining a club or community of like-minded people for the same activity will boost happiness and shoo your loneliness away. When you meet people who feel the way you feel and do the same set of activities, you will feel a sense of belonging.
You will feel inspired to pull yourself out of the loneliness and make your life colorful again. 
Join any community that interests you and it will drastically change your lonely feelings.
15- Travel To A New Location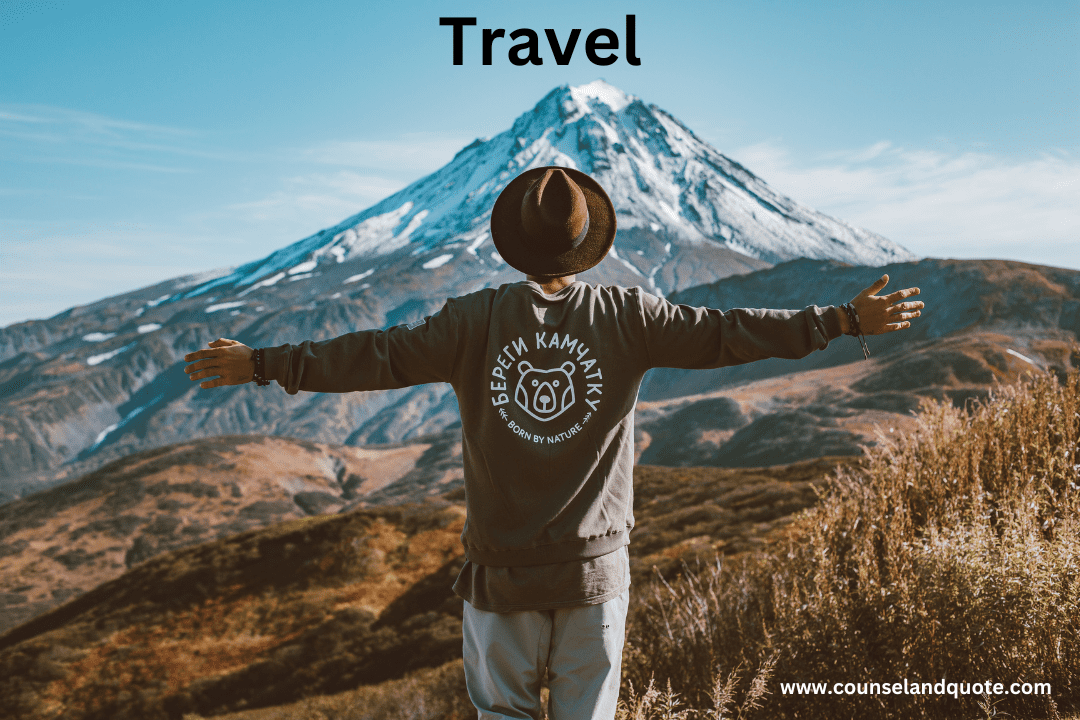 It need not necessarily be a lush and lavish place, it can be somewhere close and full of greeneries. You can also revisit your favorite location. Traveling and visiting places energize and refresh you.
Your mind won't think of loneliness anymore, it will get busy with planning and preparing for your travel.
16- Spend A Lot Of Time In Nature
Never underestimate the power of nature. The chirping of the bird, the smell of the flower, the greenery of the tree, the coolness of the sky, and the swiftness of the river will heal your heart.
Nature will accompany you and you will no more feel lonely.
Nature has the power to heal you in a very mesmerizing manner.
17- Re-watch Your Favourite Movies/Series
There is always a particular movie or series that holds a very special corner in our hearts. We can watch that movie anytime and will never get bored.
I will recommend you to do that. You will feel nostalgic and all the good memories will bring a smile to your face.
18- Learn A New Activity
Indulge yourself in learning a new activity. It could be anything you feel an inclination towards like learning a musical instrument, sketching, and a foreign language.
You can also try your hands on something brand you. It will not give you time to think about your loneliness.
19- Go For Your Favourite Snack
You can have a mug of coffee or wafers. Anything that lifts you up instantly will do. Your favorite snack will give you happiness. You can at least cheat once on your diet.
20- Practise Meditation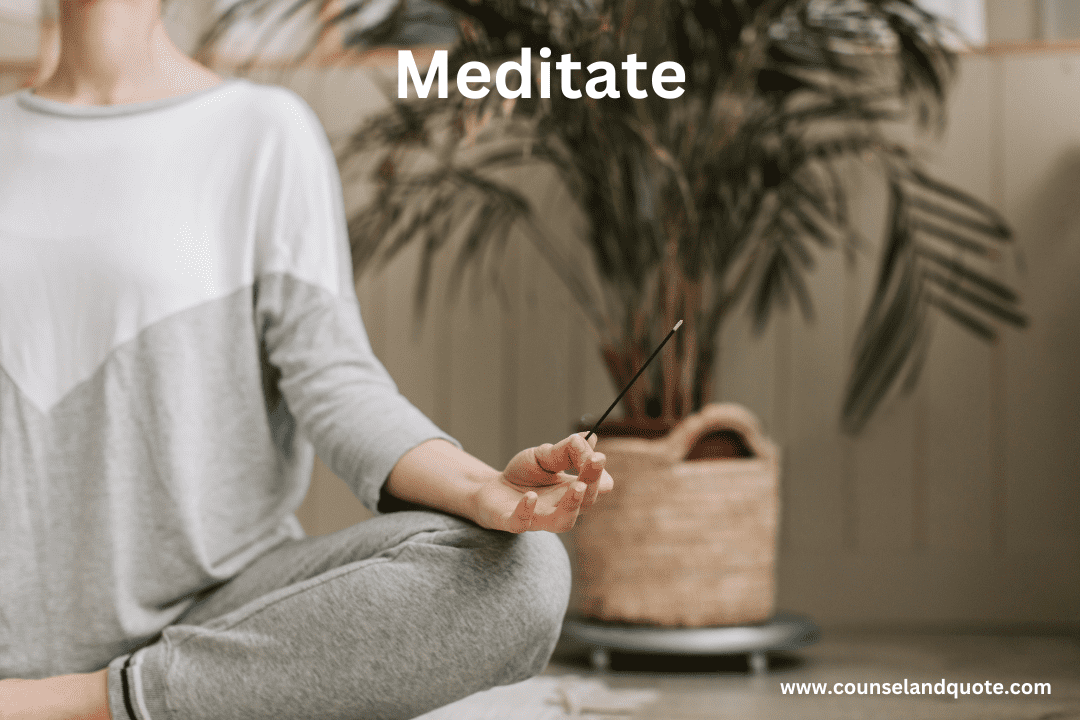 Meditation will provide you peace in your topsy-turvy life. If you make it a daily practice to meditate, you can win so many battles in your life.
Meditation will give you internal serenity and relaxation.
How To Get Rid Of Loneliness And Become Happy? Simple, practice meditation and mindfulness.
Key Takeaways From The Article:
Key Takeaways From The Article:
Date yourself often to know yourself better.
Loneliness and happiness are poles apart. Board on willingness train to reach the 'happiness destination.'
Pack loneliness. Unpack happiness.
Don't live in the same block where loneliness lives.
You are precious. Precious things are waiting for you.
Meet people who feel the way you feel, think the way you think, and do the same set of activities, to feel a sense of belonging.
Kindly share this article in your circle to spread the word and help the world. And don't forget to leave your valuable comments and suggestions down in the comment box. I will be grateful.
Thank You!