I am sad and lonely without a job and money. 
Yes, you are right. You have to worry because a job and money are life solutions.
When you do a job and make money, it means you are solving problems in your life.
Your job profile always addresses a problem to solve.
When you have no job and no money, then it means that you are not solving issues in your life.
Your life will automatically turn into problems when you are not working on problems.
This article has been written not to appease you in your sad and lonely life. This article has been created to raise alarming questions in your mind. In pursuit of their answers, you will find your job and money.
I Am Sad And Lonely
I Am Sad And Lonely
Continuous negative thoughts have made you sad and lonely. But if you remain in the same doom and gloom, then your life will never boom.
You know very clearly that two conspicuous things are happening in your life, and they have derailed your life.
A- I Am Sad And Lonely Without A Job
B- I Am Sad And Lonely Without Money
Let's tackle them one by one.
I Am Sad And Lonely Without A Job
When you have no job, you are unemployed then, you are missing something very precious. And that is your routine in your daily life. 
You have no urgency to get up early in the morning, get yourself ready, have breakfast and join your work.
You are missing the business communication, business meeting, dealings & negotiations, strategies & tactics, innovations & marketing, accounts & budgets in your life.
Ask These 5 Questions To Yourself And Answer to Your Heart. These questions and answers will transform your destiny.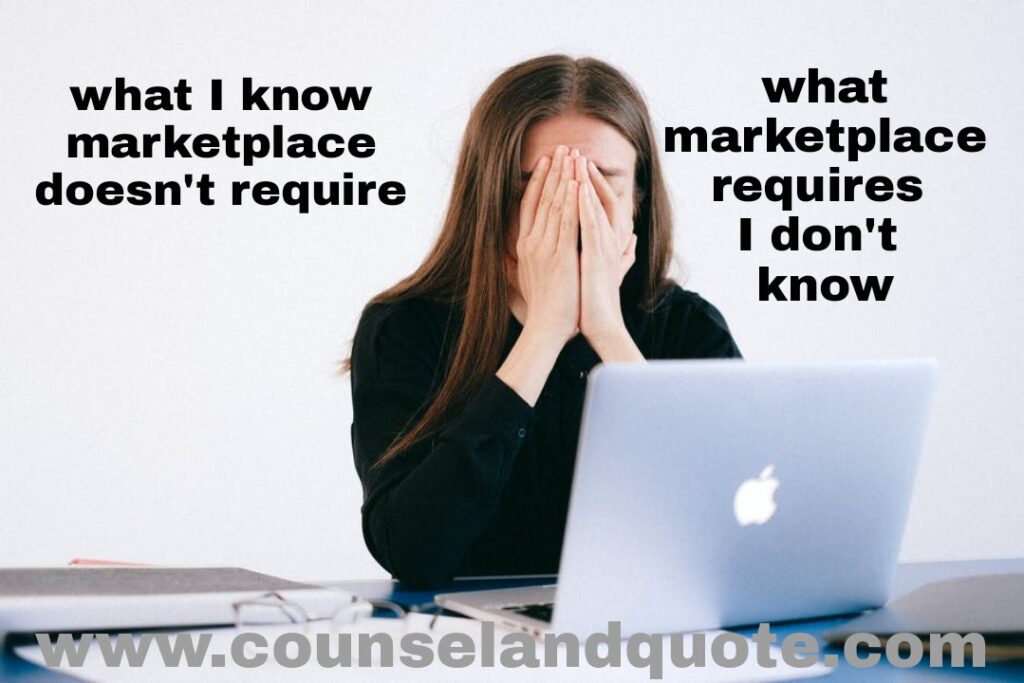 1- Why I Am Unemployed?
Ask this question to yourself. Your heart will reply to you. 
Are you a fresher and searching for a job? Are you laid off, rejected, terminated, or resigned from your work? 
Tony Robbins has rightly said, reasons come first, answers come second. Know the reasons for your unemployment, think about it deeply so that you could conclude. 
Maybe what you know is little. Maybe what you know is insignificant.
Maybe you have an attitude problem.
Maybe you are less competitive.
Maybe you have a communication problem.
Maybe you don't like the corporate culture.
Maybe you need an improvement.
There are so many possibilities. Just try to know the exact reason behind your unemployment. So that you could go for a specific solution. 
Your aim is not to demean you but to equip you with the best skills to become valuable for the marketplace. 
2- Who Has My Job? 
Answer this question to yourself, who has your job. Your answer will solve many problems for you.
While answering the question, you will discover many things. 
Your employer– who has my job- this question will help you in focusing on the organizations you may look for work and their work culture.
The person holding that job– will give you a visual image of the type of person you have to become to do that job.
Your skillset– what skills you need to have to do that job.
Your job preference– will help you in choosing your professional world.
These points will help you in narrowing your focus on your job. It will make you more specific. Your job search will become more relevant.
3- What Is My Skillset For The Job?
You are living in a very competitive world. The world will not give you an inch without any committed effort. Are you ready to cut out a way for yourself?
What is your skill set? Your skills are your vehicles for any job. When you have a high skill set, you will have a high-income job. When you have a low-income skillset, you will have a low-income job.
Judge your skills. Maybe your skills are weak, or your skills are outlandish to the current market situation. Maybe your skills are the reason behind your unemployment. 
When you know little, you deliver little. The deliverance of small, in your profession, will never allow you to settle in your job. You will never get any preference in your organization.
Try to know more. Raise your standard by raising the level of your skillset. 
Jim Rohn has rightly said that work harder on yourself than you do on your job. When you work hard on your job, you will manage a living. When you work hard on yourself(your skills), you will earn a fortune.
Skills are important. Your skills are the key to your employment.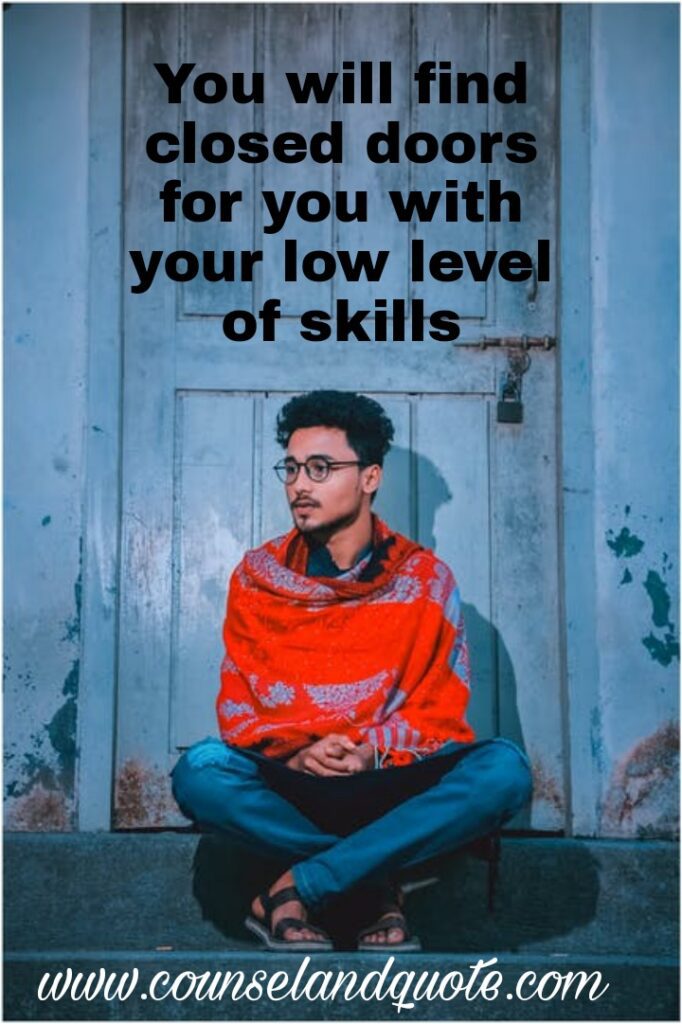 4- What Is The Demand For My Skillset In The Marketplace?
Answer it. Are your skillsets also demanding and valuable for the marketplace? 
When your skillset is low, then you will only attract a low level of work.
But the bottom is always crowded. You will always feel pushed and crushed in the tight zone of your job if you have any job.
You will also lose your job very easily because there are so many other people around you having the same skillset to do that job.
You will continuously search for a job without realizing that your skillset is the problem and not you. 
When your skillset is high in demand, you are also high in demand for the marketplace.
Learn new and valuable skills. You will become more suitable for organizational needs.
Your continuous improvement will upgrade your level. It will grow your market value. You will become more precious. 
Your confidence and working style will get better. Your new learnt skills will change your working environment and professional connection. You will never be unemployed again in your life.
5- How Tough It Is For Someone To Replace Me In My Job?
As long as you are replaceable, your job is in danger. It will be easy for others to steal your position. Chances will be high for you to be unemployed. Your desperation will not be over.
When you become irreplaceable in your job, then your ticket value also grows with you.
It is the ultimate thing to pursue. Become irreplaceable. Learn something valuable, do something precious. 
When your replacement is tough, no one will touch you. You are not in the competition anymore. You are in your zone of excellence. 
Try very hard to get into that zone of excellence. It will give you perennial success and happiness.
It will be the organization's pride that you are working with them. You will always be involved in valuable activities. You will become the leader of your field.
I Am Sad And Lonely Without Money
Everyone says that money doesn't grow on a tree. But no one says that where does money grow. 
Money is like oxygen. Your survival is not possible without money. You are feeling sad and lonely in the paucity of money, that is right. You can't plan your future without money.
There may be so many reasons behind the crisis of money in your life. You are in the wrong job, your expenditures are high, you don't save for future life, or you have no investment plan are only some of them.
Ask five poignant questions to yourself and try to answer them with utmost sincerity. Their answers will lead you towards better financial management. 
1- Why I Have No Money?
Sit quietly at a place and ask yourself- why you don't have money. Where is money? How will the money come to you? And then listen to the silence. 
This exercise will give a hint to you on how the money will start flowing into your life. The money you requires is always there in the marketplace. But the harsh reality is that it is not coming to you.
Money follows a pattern. Try to read and understand that pattern. Money follows those who have high-income skills.
What income skills do you have?
How efficient are you in operating those skills? What are your learning habits?
How consistent are you with your work?
Do you enjoy your job?
These all are eye-opening questions. Their answers will give you a new vision regarding money.  
Learn a high-income skill, work hard, be consistent, improve continuously, and apply a better money management system in your life. 
There will never be a dearth of money in your life. Your sadness & loneliness will transform into happiness & cheerfulness.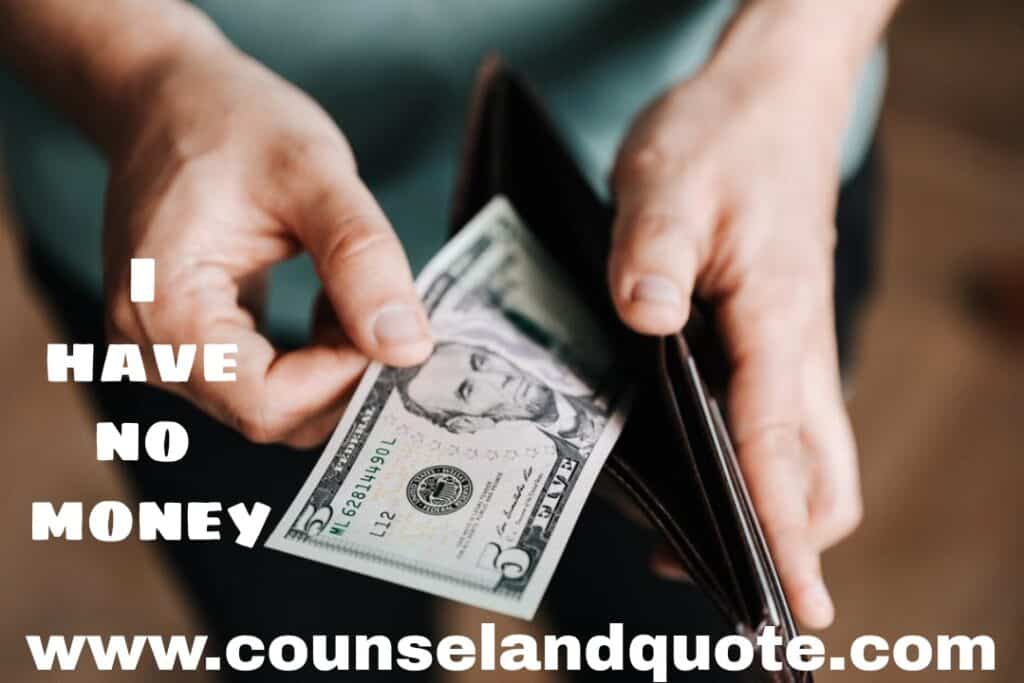 2- Who Has My Money?
The reply to this question will help you in identifying you, your employers and your buyers.
Money has a transactional value. To get the money, you have to make transactions. Transaction of time, skills, efforts, efficiency, ideas, and imaginations. 
When you are not transacting anything, you are not earning money. When you are poorly transacting, you are poorly earning. When you are dearly transacting, you are affluently earning. 
Look, what is your scenario. What are you transacting with money?
When you are transacting time with money, time earning is limited, so you will always earn a limited amount of money.
When you are transacting skill with money, the quality of skill will determine the quantity of money you will receive. Ideas are powerful.
When you are transacting ideas with money, a powerful idea will rain money on you. 
Improve the quality of your skill and ideas, you will never have a money problem in your life.
3- What Is My Spending Habit?
Someone has rightly said that when you don't control money, then lack of it will always control your life. 
Maybe your earning is just fine, but your spending habits are poor. Maybe you are spending beyond your means. When you are spending needlessly, then you will always live without money. 
You will never stick to any budget, no matter how hard you try. You will earn money, but you will never enjoy life. 
If you have these spending habits, then you don't have an income problem but a spending problem. Make a monthly budget, allocate your funds in various heads like expenditure, saving, and investment.
Don't ever exceed your budget. Show discipline and determination. You will never fall short of money ever again in your life.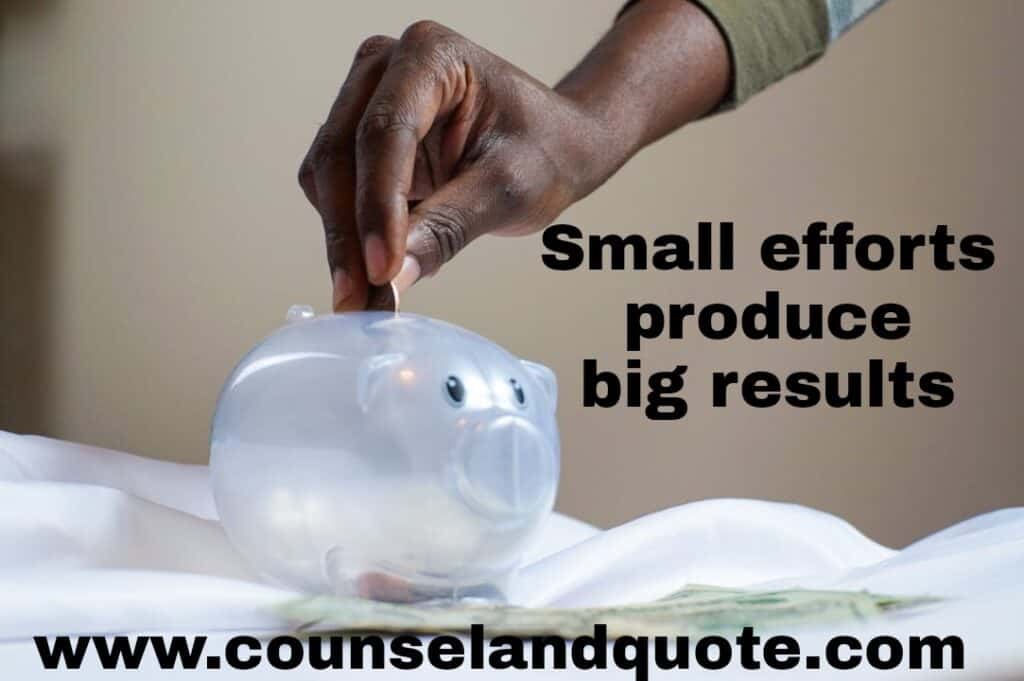 4- What Is My Saving Habit?
Don't look rich, be rich. When you try to look rich, you spend all your money to copy rich people and in the end, you become poor. Make it a habit, save at least 10% of your income anyhow. 
When you save money, then your bank balance grows. You gain confidence for your future life.
When your future is happy then only you can live peacefully in your present world. Develop your saving habits for your life sake. Your saving is not only money.
Your saving is also a guaranty for your happy life. You have a family to support and a life mission to conquer. You can't live a careless life.
5- What Is My Investment Habit?  
You can only invest if you save. You can only save if you earn more than your basic needs. Things are interrelated.
If you don't want to fall back into the same trap of poverty, then you will have to invest.
Make it a rule to set aside at least 10% of your money in a separate bucket every month.
Pool in the bucket for months and years until you become comfortable that you have enough money to invest in any plan, land, gold, or business.
Invest your money in the long run.
Gradually you will reap the return on investment(ROI).
If you continue with the same practice then over some time your ROI will surpass your monthly income.
You will be heading towards your financial independence. Your financial independence is your freedom.
Conclusion
These are the 10 very important questions. Read these questions and their answers carefully. 
They don't have only solutions to your problems but also have suggestions and ideas for your overall growth.
Apply them in your life. Your life will become joyful and successful.
There will be peace and contentment in your life.
Your sadness and loneliness will evaporate.
You will never feel sad and lonely in your life again.
Please try them in your life.
Thank You.
Why Do I Feel So Lonely All The Time In My Life- 12 Step Guide
Why I Am So Depressed And Lonely In My Marriage